All about Albariño
Not sure what to order on the wine list? If you like zesty, fruity flavours but also a slightly dry white wine, then its an Albariño for you!
From the heartland of the Rías Baixas (Galicia in Spain) comes the Atlantic-influenced – Val do Salnés. The grapes are grown in sustainably-managed vineyards from one of Galicia's most innovative, modern wineries. It's text a book Albariño and a perfect Summertime aperitif, so my wine expert Lynne Coyle MW assures me.  Bursting with vibrant green fruit and a zesty finish, it will work especially well with any seafood or a white cheese.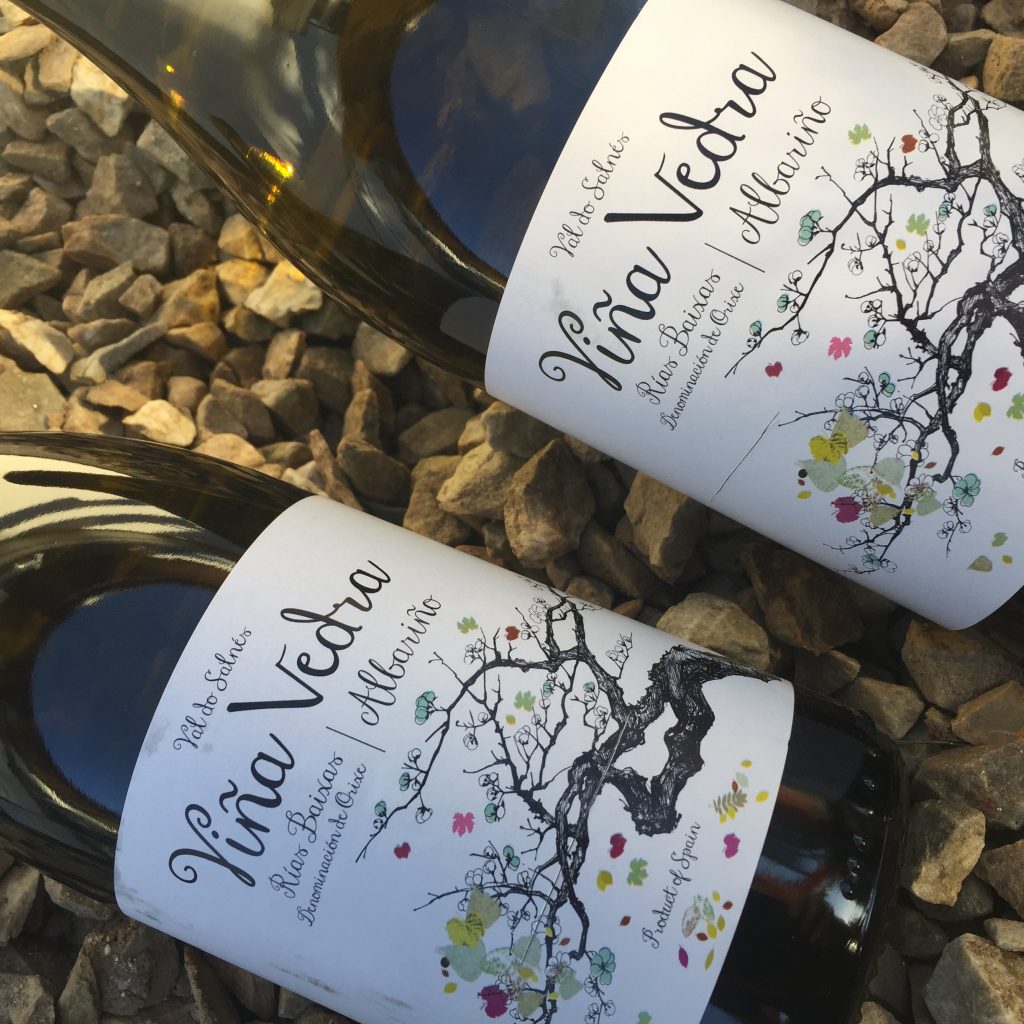 Given the level of Irish tourism to Portugal, it's probably worth mentioning that the Albariño is known as the 'Alvarinho' in Portugal. Look out for it on wine lists and you won't go wrong or pop along to O'Briens wine shops to pick up a bottle for this weekend!
Discount code/coupon 
Use online discount code OBANNADALY0718 for €5 off when you spend €20. Or print the below coupon off and present in any O'Briens wine shop. You must print it off! (Offer open until COB Tuesday 31st July 2018).
Now let's sit down and solve the world's problems!
Cheers! X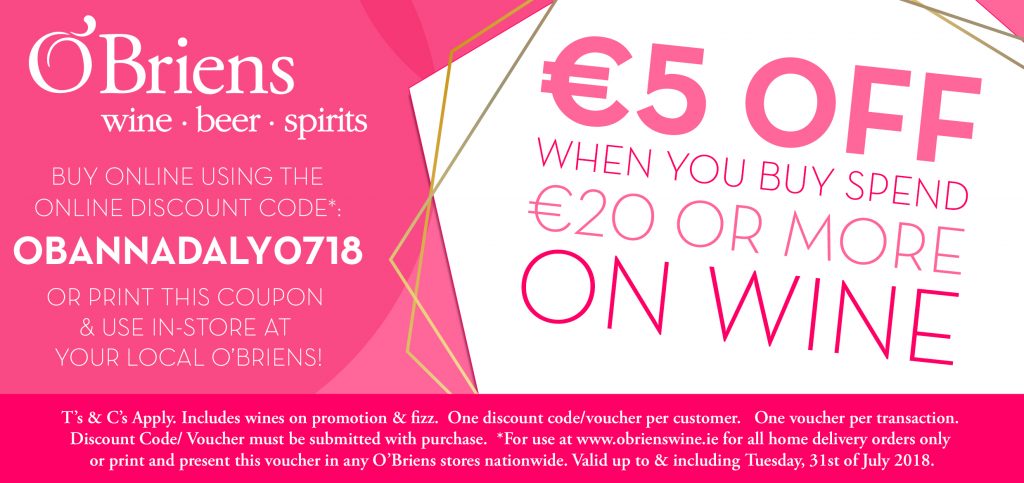 Please drink responsibly.