Staycations with a difference…
Last summer on Ireland AM, I travelled around the country with my AM crew having the absolute craic exploring 'alternative' staycation locations. These are the holiday resorts where the accommodation IS the experience. And what an experience it was. I have to be really honest with you, I'd never have booked some of these holiday spots prior to my visit but sometimes you need a reminder of how important it is to throw away the phones and ipads and engage with the world, with people, with nature. To go back to basics. These might not be the glam getaways (they're to follow in an article about my favourite Irish hotels!!) but they could end up being the most fun. Keep an open mind is all I'll say….
Fancy a night up a tree? A 're-tree-t' so to speak??!
Rivervalley holiday park is a super option for a family camping holiday with a difference. This is more 'glamping' than camping, they have everything from mini-lodges and maxi-lodges to treehouse accommodation that the whole family can enjoy. It's quite the novelty! There's also an on-site 'Glampotel' (a hybrid of a boutique hotel and glamping!) which was the first of it's kind in Ireland in 2019. It's a fun alternative and decorated in an adorable bear theme, it'll make you feel part of a fairytale and I have to admit, if I was to book something here – it'd be the glampotel, the 'bear' one in particular. If it sounds like your thing, check out the clip below when I visited the park last year. The lady who runs it (Lorna) makes a solid point, you could bring your kids to a luxury Four Seasons style hotel and they wouldn't remember a thing. Bring them here and they'll ask next year to return to the 'bear house'. It's so true.
Click on this link to see my visit to Rivervalley Holiday Park
Clissman Horse Caravans, Rathdrum, Co Wicklow.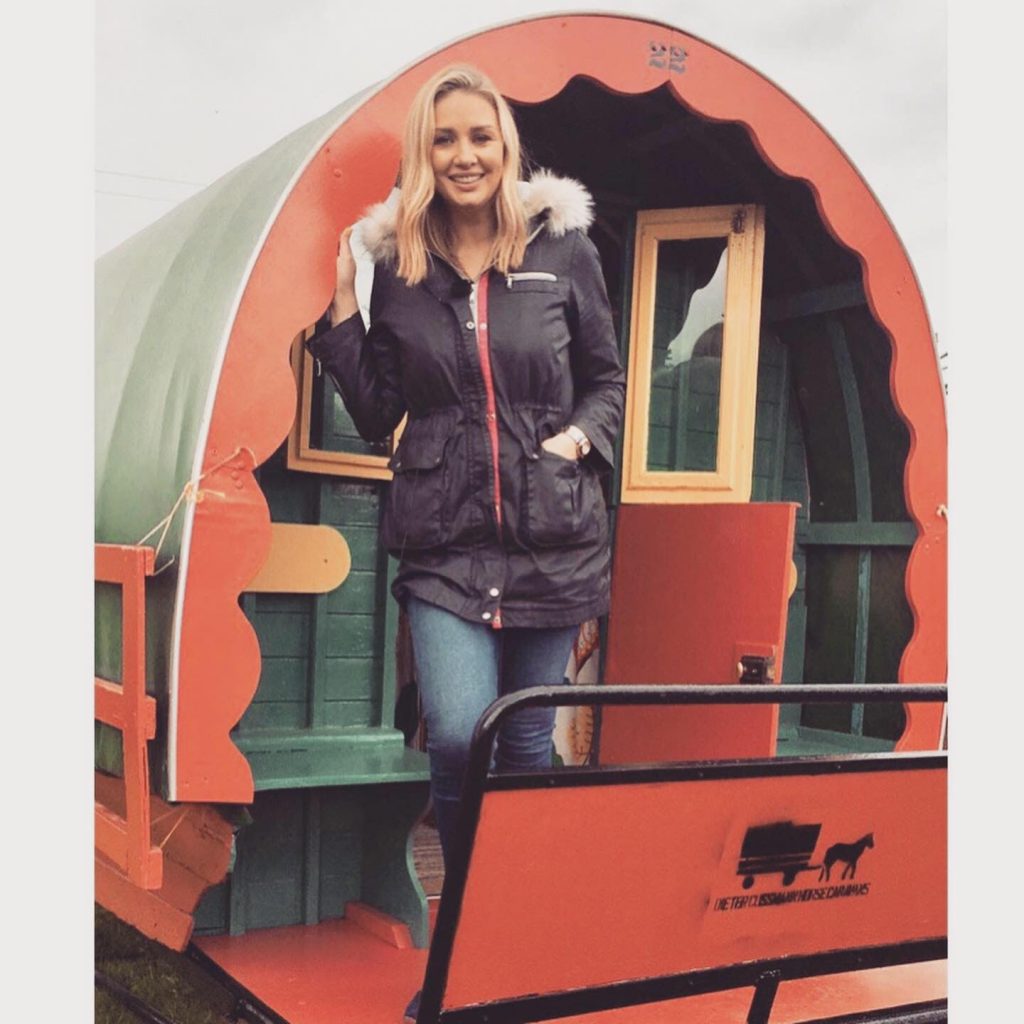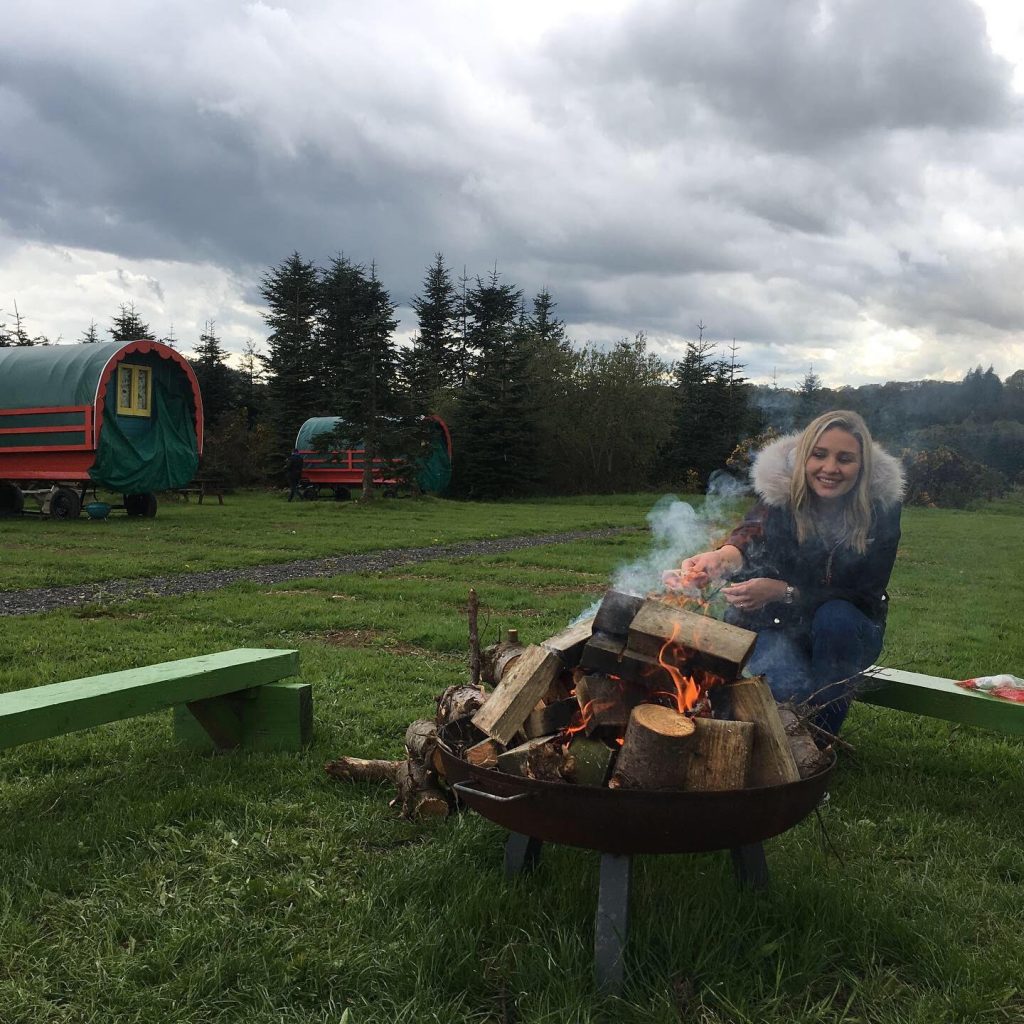 A second generation family business, experience a nomadic lifestyle in the middle of nature with this 'back to basics' great outdoors experience in Rathdrum, Co. Wicklow. You can stay in one of the old colourful gypsy caravans and enjoy fresh air, a 100 acre family farm and swap screen-time for donkey walking! There is a hot shower and some facilities here too but ultimately this is a break for families looking to connect with nature again, and each other!
Here's how I got on when I visited their holiday resort in Rathdrum, Co Wicklow. 
Ireland's National Heritage Park, Co Wexford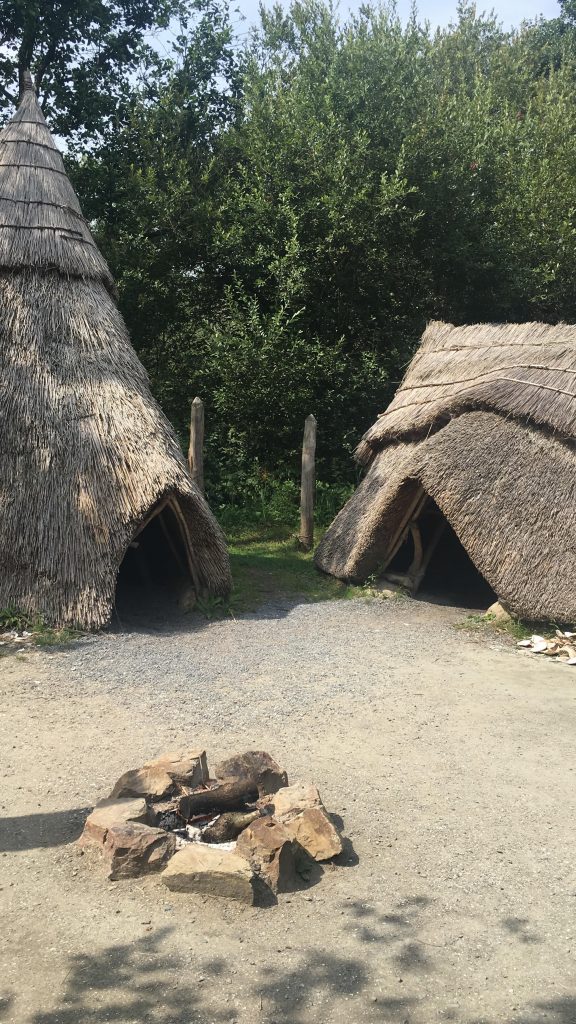 Immerse yourself in Irish history and journey back in time to 500 AD. This is something completely different and if you fancy exploring historic buildings and settlements to see how Ireland's earliest settlers lived, worked and fought, well, this is the experience for you. Get involved in some family activities for an unforgettable Irish history experience. Forage like a pre-historic farmer,  meet the birds of prey, complete the Trials of Tuan and maybe stay overnight in the ringfort! There's lots of ways to experience this park, from a day tour to a few days immersed in the replica ringfort. Here's something interesting, my guide on the day (Maura –  a legend of a woman!) told me that if you book the accommodation there for the night – at 6pm that evening you're handed the keys to the 35 acre park and you, ultimately, are the keeper of the park for the night. What fun! Could be great fun if two families came together to book this one!
Click the link here
to see the stone lodges with their thatched roofs, there's even costumes on each bed if you fancy some role play! Make sure to listen carefully when I tell you who goes on the top bunk!!
One for the adults! 
The doll's house on the grounds of
Rathaspeck Manor in Co. Wexford
is definitely worth including here but it's not somewhere I'd be taking my kids. There's far too many delicate objects to break!  This would however be a joyful escape for a couple (or two couples) who want something a bit more interesting than your typical hotel. As one reviewer described it, it's like staying in your cool Granny's house! Filled with little family trinkets and treasures, there's a story behind every little piece and with the Wexford Opera House and Irish National Park both under 10km away, you won't get bored. They might even show you around the main house (a beautiful 300 year-old country house) if you're nice! I could see creative types, writers, artists etc loving this one. Bring a good bottle and settle in!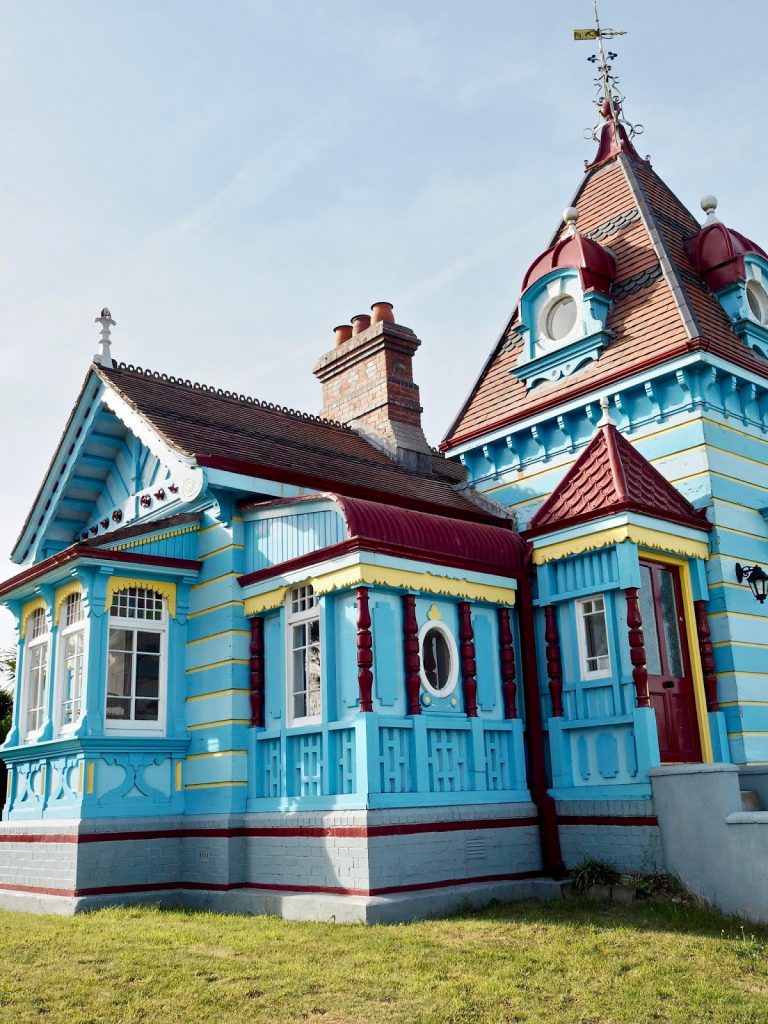 Finn Lough Bubble Dome
This was on our list but with neither weather nor time on our side, we never got there. However, I had done my research and it was very worthy of our list of alternative holidays. Based in Enniskillen, Co Fermanagh, Finn Lough is where 'the switched on go to switch off'. So is the experience as good as their snappy tagline? I think it might be. This secluded hideaway offers that all important retreat with lakeside lodges and waterside cottages but the accommodation option that's garnered them the most column inches is their 'bubble-dome'.  Immerse yourself in the beauty and tranquility of nature in this transparent dome and see the stars from your own four-poster bed. Pretty sure this isn't an option for kids but more of an adult experience. The lodges and various other accommodation in the holiday park however offer breathtaking lake views and designer interiors with lots of activities on offer for all the family.
Other worthy mentions are Loop Head Lightkeeper's House, Co Clare, another glamping/ treehouse spot in Sligo called Teapot Lane and Thatchers rest Cottage in Bettystown, Co Meath. There's a houseboat in Galway (Long Walk – Galway City) or you could stay on the most famous college campus in Ireland, Trinity College!
Whatever you do, stay safe, make memories and pray for some sunshine!!
Anna x